Men's peachbloom Capelines
The 8cm brim Capeline comes in a subtle lodengreen mix and is not heavily stiffened, which enhances the very fine quality of this product.
The 11cm brim Capeline is black and weighs about 170gr. The surface is a short Velours, almost like Suede. A very precious felt!
Available in:
Capelines, double-sided, 8cm brim
#1vm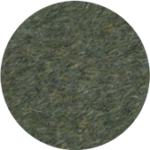 loden mel.
Capelines, double-sided, 11cm brim, 170g
#1vmx
schwarz
black
This might also interest you: